Air Knight IPG Air Purification System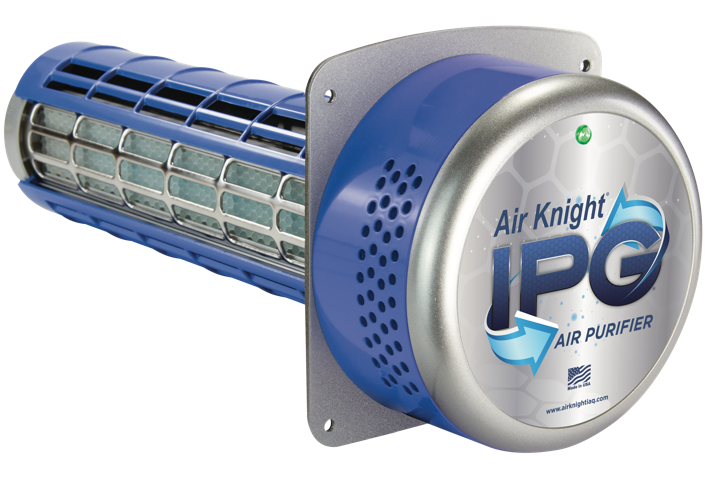 Pro-Active Air Purification
The Air Knight IPG Air Purification System uses a unique bi-polar ionization system providing your air with both positive AND negative ion technology that encourages particles in the air to gather together, making even your existing air filter system better and more efficient than before.
In addition to the IPG feature, PX5 technology consisting of UV light energy combined with a 5-metal, quint-metallic core, purifies the air with pro-active air scrubbers. The high air flow design ensures that your IPG can handle the air volume from todays high SEER and commercial HVAC systems.
These dual technologies combine to make the Air Knight® a virtually maintenance free* unit that reduces odors, air pollutants, VOC's (chemical odors), smoke, mold, bacteria, and viruses.
Features
Dual technology, active in-duct air purification, provides part of your complete IAQ solution for your home
Extremely effective against biological growth, bacteria, odors, VOC's, and more, in the air and on surfaces
Reduces particulate matter such as dust and dander by improving the performance of your existing filtration system
New and Improved carbon fiber ionization for increased ion production